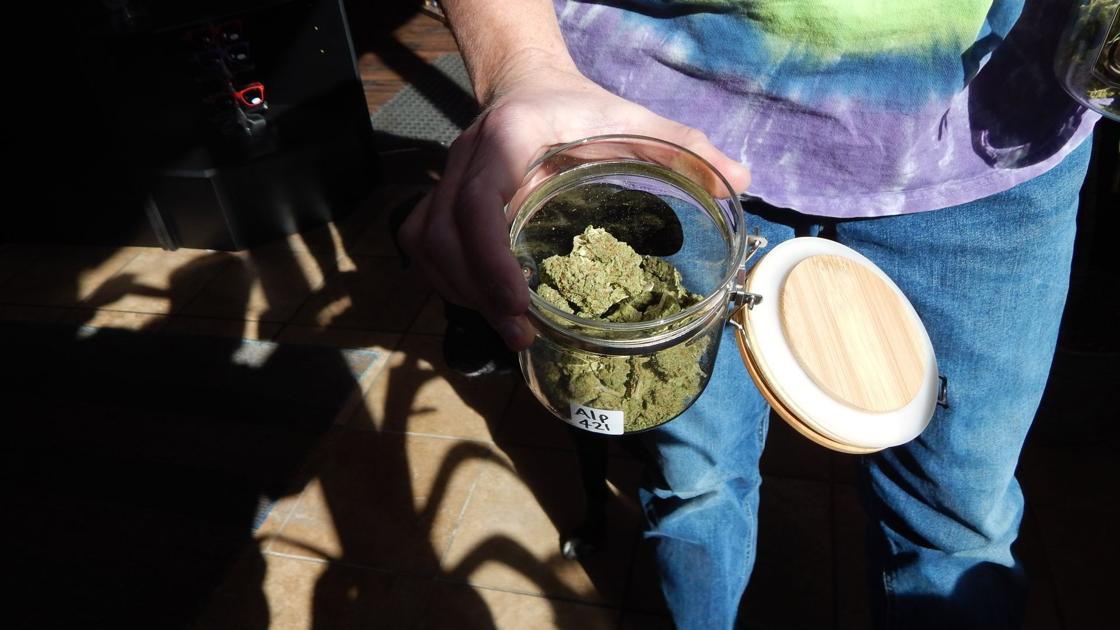 For most Coloradans, it's no a surprise that the marijuana of today is not the pot of Willie Nelson's heyday. Technology and scientific techniques within the cannabis industry have progressed by leaps and bounds since recreational legalization in 2012, and a lot of money has been poured into creating and marketing high-potency products that would leave Cheech and Chong scratching their heads.
"The extreme growth in potency has led to the consumption of products that are a great deal stronger than what we have a sound body of evidence to discuss and make regulations around," noted author Ben Cort, a Colorado-based advocate for substance abuse recovery. "The intensity of what is being sold in Colorado is far past what the scientific and medical community understands, and its use is leading to many more problems than before."
Monday evening in a virtual event hosted by Tri-County Health Network, Cort gave a talk titled "Weed, Inc: A journey in recovery and lessons about the cannabis industry," based on the title of his 2017 book exploring the boom of the cannabis industry since commercial legalization and its adverse effects on mental health. Cort, who has led a sober lifestyle and been part of the recovery community since 1996, focused on the major changes within the industry in recent years, including skyrocketing potency, the profitable consumer market, and the lack of knowledge and regulation surrounding products.
"The weed that humans have interacted with in perpetuity throughout history had somewhere between .2 and .5 percent THC," he said of the mind-altering compound in cannabis. "The scary part from a provider's standpoint is how little we know past the 16 percent THC mark. The knowledge we have past that point about how the THC is interacting with the human brain and body just drops off a cliff."
Many pot shops today sell numerous strains of the intoxicating flower with THC potencies of around 30 percent. Myriad products have proliferated specializing in even higher doses of THC, with concentrates like shatter and oil products as well as edibles packing incredibly high doses of the psychoactive compound. Cort pointed out that while many adults use these substances responsibly, society should not overlook those for whom serious mental health detriments occur, including addiction, depression, anxiety and psychosis.
"It is absolutely true that most people who use (marijuana products) will do so with little harm, in the same way that most people who consume tobacco don't end up with cancer," he said. "However, to write off the people who do experience serious mental health issues from their use is callous and short sighted. I believe that one of the hallmarks of a great society is how well we care for our least fortunate. The reality is that the cannabis industry needs addicted people to prosper and addiction and mental illness tend to affect the most vulnerable in society."
Paul Reich, Tri-County Health's behavioral health program manager, noted that support for those struggling with substance abuse and addiction is available within the community. Free and low-cost teletherapy with licensed behavioral health clinicians is available in both English and Spanish.
"While cannabis may not be addictive in the same way that an opioid or nicotine is, there is certainly a dependency that can develop and can lead to the individual having difficulties meeting their obligations," he said. "Research into the impact of these higher concentrations has not kept pace with what is on the market. I worry that for young people who have come of age since 2014 that there may be long-term impacts which we are not aware of, and may not be aware of until later in young adulthood."
For Cort, the existence of commercial products like a 100-milligram cake pop or a 100-milligram gummy bear, along with ubiquitous advertisements aimed at young users, is evidence of an industry focused on profits.
"I think it's important to remember that this industry, like many before it, profits best from problems users," he said. "Like any product with addictive potential, the THC industry sells the majority of its products to the people who use it the most. Kind of makes sense! Those who use it the most are more likely to have problems associated with its use."
Source: https://www.telluridenews.com/news/article_aac4eb7e-18a8-11eb-88cf-576c7d177b9d.html
» Inline Ad Purchase: Intext Link