Delivery is convenient no matter how you shake it. In March of 2020, the world collectively, thanks to COVID-19, learned together that reliable delivery services can be more than just handy to have around. It's not hard to imagine why it would be cool to have marijuana delivered straight to your doorstep.
In this article, we cover everything you need to know about cannabis delivery in the Denver, Colorado region. We look at the legality of it, who does it, how the whole process works, and the future of delivery in Colorado and abroad. Read on for a complete guide to Denver weed delivery!
Cannabis Delivery in Denver: What Does This Look Like?
Dispensary delivery may not be what you've come to expect if you enjoyed cannabis in the days when it was less than legal. No one is going to meet you in the parking lot of a Taco Bell on their way to work at a laser tag facility to make the exchange.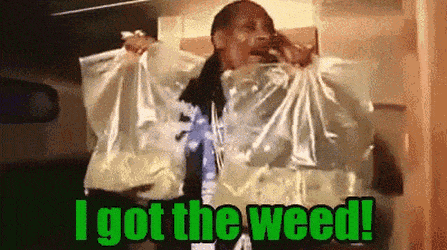 Like all other aspects of cannabis in the legal era, Colorado weed delivery would be regulated by the state, Colorado's Marijuana Enforcement Division to be exact, and handled strictly by dispensaries that are required to follow strict guidelines.
How Would Cannabis Deliver Work in Colorado?
As you might imagine, the weed delivery process is not significantly different than that of any other courier service. While you shouldn't expect your local dispensary to get added to Instacart's growing list of affiliates anytime soon, over time you will be able to do a very simple Google search, or download an app that will quickly reveal many 24-hour weed delivery Denver based services.
These marijuana dispensaries and delivery services will allow you the chance to compare prices, terms of service, and any other factor that feels important to you. Many of the Colorado weed delivery businesses are very open about their practices, so you should be able to learn everything you need to know with a simple email or phone call.
What About Ordering Marijuana Delivery?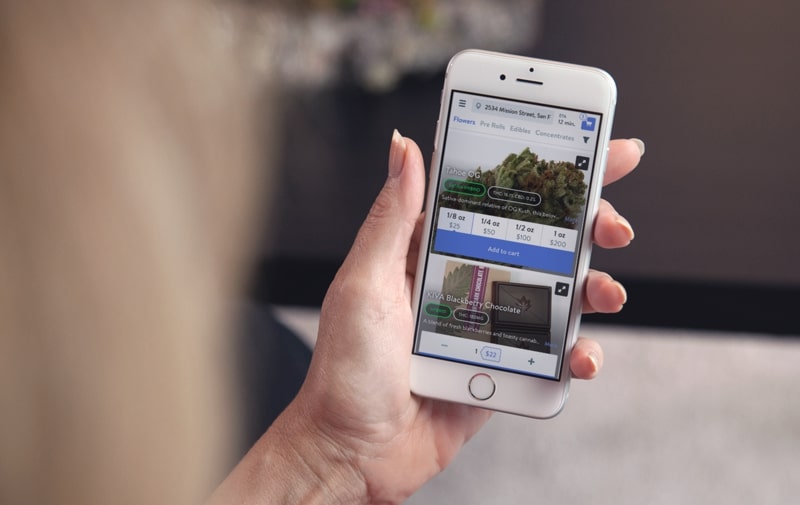 Of course, one of the really nice things about the dispensary experiences is that you can go in, and all of your options are right in front of you. You can look at all of the products, make decisions based on what looks best, and potentially even discuss with a knowledgeable clerk that will be able to make recommendations.
Obviously, most of these charms are lost by the delivery process. You'll only be able to examine the choices through pictures and reviews. So you won't be able to truly get a good look at any products prior to the moment they arrive at your door. Most likely you will probably have a smaller catalog of options to choose from as well.
All of this will ultimately depend on the practices of the place you decide to do business with. For example, some may provide a very detailed catalog filled with different strains and edibles, while others will limit their offerings to a couple of simple choices.
No matter what, you won't get the full dispensary experience, but by shopping around, you may find some dispensaries that you like better than others.
Is Recreational Cannabis Delivery Legal in Denver?
According to the Colorado Marijuana Enforcement Division, the answer is absolutely no. Only permitted medical marijuana dispensaries are allowed to deliver to their medical patients. Any current recreational marijuana delivery services in Colorado are illegal, most are very sketchy and could easily scam you.
Why is Cannabis Delivery Illegal in Colorado?
The "why" of this situation is a little bit difficult to pinpoint. There are reasons, but they don't really have anything to do with the safety or social consequences of cannabis delivery, even if some politicians would say that they do.
The real reason that cannabis delivery is not legal in Denver yet is that lawmakers are still working it out. Cannabis laws are so new that every regulatory decision sets a precedent. Consequently, Colorado, and, in fact, most green states have been quite gradual in their approach to extending new allowances.
The state government debates topics, performs case studies, analyzes data, and drags its feet the way that all other political bodies do. None of this is to say that Colorado won't legalize dispensary delivery in the future. It just means that it hasn't done it yet.
A law was passed in 2019 that allows medical marijuana delivery, but many cities haven't bought into the law. As of now, only the cities of Boulder and Superior have enacted this law. In these cities, there are currently are only two dispensaries legally permitted to offer marijuana delivery, Native Roots Cannabis Co. and Helping Hands Cannabis.
The caveat in this situation is that it is only for "MEDICAL" use, meaning you're not allowed to purchase recreational cannabis through delivery.
However, there is hope. Retail marijuana delivery is supposed to start in 2021, but the individual cities within Colorado must approve that they want this to take place.
Why You Might Not Want to Use What Currently Exists
There may not be any legal consequences to using an off the books dispensary delivery service in cannabis, but there are physical risks involved. In fact, the Denver police department has reported a significant number of robberies that have been orchestrated by criminals posing as delivery services.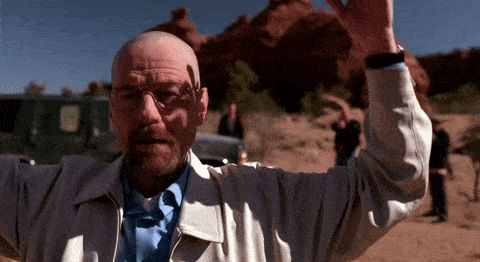 Even when the delivery service doesn't want to rob you, though, they aren't going to be what you've come to expect if you are a lover of dispensary grade products.
Remember that because these businesses are operating outside the law, they are not subject to regulations and state standards.
That could mean that their products won't be up to snuff, or it could also mean that they aren't safe. So, using delivery services in Denver today actually isn't all that much different than meeting up with a laser tag employee in the parking lot of a Taco Bell.
Safe Ways to Get Cannabis in Denver
Of course, one of the obvious benefits of living in Denver is that it is not very hard to come by cannabis. There are a significant number of both recreational and medical dispensaries, and you shouldn't have a hard time finding one near you.
Currently, this is the safest way to find your favorite edibles, flowers and strains. Dispensaries are going to have large menus, and very high-quality products, so it's not too much of a sacrifice to head on over and buy your bud in person.
States Currently Doing Cannabis Delivery Right
So, that's how things currently stand in Denver, but what about in the rest of the cannabis-loving world? You may be intrigued to learn that it actually is possible to get legal weed delivery in certain corners of the United States. In this section, we take a look at where this is happening and how it is done.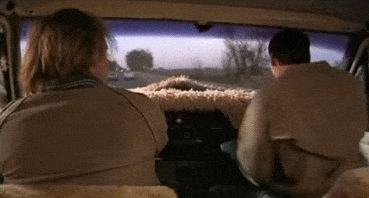 Where it is Happening:
Here is a list of states that unambiguously have legalized cannabis delivery options available right now.
California
Oregon
Maine
Nevada
Massachusetts
Michigan
Of these, California is probably the most robust. They have several hundred licensed dispensaries all permitted to do deliveries. Outside of this list, there are also a few dicier situations that fall into something of a grey area.
For example, in Alaska, you might find several delivery services that claim to be selling gifts rather than cannabis. You give them $50 and they drop a gift off at your door. It is not illegal to deliver gifts in Alaska, but in this case, you shouldn't be surprised to find out that 100% of these gifts are cannabis. Go figure.
There are other states that issued emergency rulings on weed deliveries to respond to the COVID-19 situation. Nevada is one such state. Presently, it is difficult to see exactly what will happen with these states going forward. In any case, as you can see, legalized delivery is still mostly in its infancy.
Why Have These States Legalized Cannabis Delivery?
This is a difficult question to answer because cannabis laws are so individualized to each state, but it's easy to understand why delivery laws are needed now that all but three states have legalized marijuana in some form.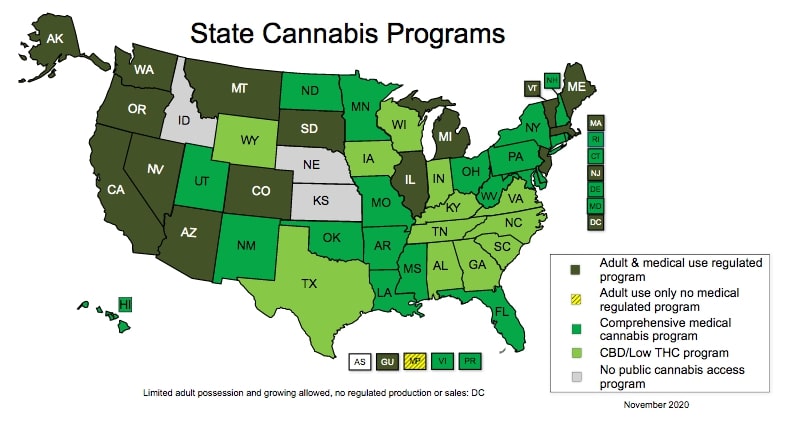 For example, California's rationale may simply be that because cannabis culture in the state is a little more advanced than it is in other portions of the country. So in this case, cannabis delivery makes sense for them and they were well prepared.
And, as mentioned regarding Nevada, other states may have legalized delivery in response to outside situations such as COVID-19.
On a practical level, states can regulate the service and collect taxes which is something they love to do. So as more states continue to legalize cannabis, there will be new laws for dispensaries to abide by, but it will also that help customers and patients get more access to marijuana through delivery.
How Marijuana Delivery Works in these States
While every state will tackle the delivery service situation differently, in all cases, some form of licensing is required. As mentioned above, California is quite robust in this regard, with hundreds of dispensaries currently licensed to deliver cannabis legally.
In all cases, businesses that wish to acquire legal delivery licenses will have to meet state safety and quality standards, which is definitely beneficial to you, the consumer.
Current Cannabis Delivery Companies Doing it Right
There are a couple of delivery companies that are currently doing things right. As cannabis delivery becomes more broadly accepted, you can expect to see the number of service providers spike. Until then, though, we will take a look at two companies that seem to be doing things the right way.
A California cannabis consumer can easily use their phone to pull up Eaze or other apps and order their cannabis from a local dispensary without a problem. Eaze saw demand increase 100% between March 13th and April 13th due to the start of the pandemic. This allowed all customers to get their products through a no-touch delivery system, something other states should examine and model off of.
What Makes These Delivery Services Special
Take a quick look at either of the above business's websites and you will quickly see that, at least upon visual inspection, it looks like they have all of their ducks in a row. The pages themselves are clean and professional and the menus are particularly good.
Scan the page, and you will find a selection that is similar to that of your average dispensary. In addition to finding lots of different strains, you will also come across edibles, pre-rolls, oils, drinks, etc. Basically, anything you could possibly want that is related to the world of cannabis can be found at these businesses, and then safely delivered to your door.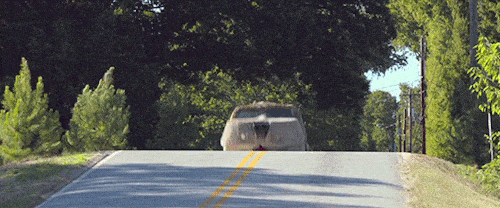 Denver Dispensary Delivery Timeline
Right now, it looks like recreational delivery for Colorado is slated to make its debut in 2021. However, there is something of a caveat: each Colorado county has to opt into the law. In other words, there will be a slow political process in every corner of the state deciding whether or not weed delivery is appropriate for the locality.
A similar ruling took place for medical delivery in Colorado a few years ago. In that instance, medical delivery was only embraced by two counties. Two licenses were issued, and to this point, medical delivery in Colorado is effectively non-existent, not because the law prohibits it, but because local jurisdictions haven't bought into the law.
It's possible that the same thing could happen for recreational delivery. COVID-19 has done a lot to turn the spotlight on how important it is to make everyday items accessible to those who are bound at home.
This alone might be enough of a reason for Colorado to stop dragging their feet when it comes to allowing for broad cannabis delivery laws.
In any case, when they do decide to roll out a bigger delivery program, there will be plenty of precedents for them to review. California is a great example of a state that has successfully authorized lots of cannabis delivery licenses.
There is no ambiguity regarding the fact that safe, effective cannabis delivery can be implemented. Hopefully, Colorado will follow a formula with proven success as they roll out their own plan for this highly convenient service.
Latest posts by Austa Anderson
(see all)