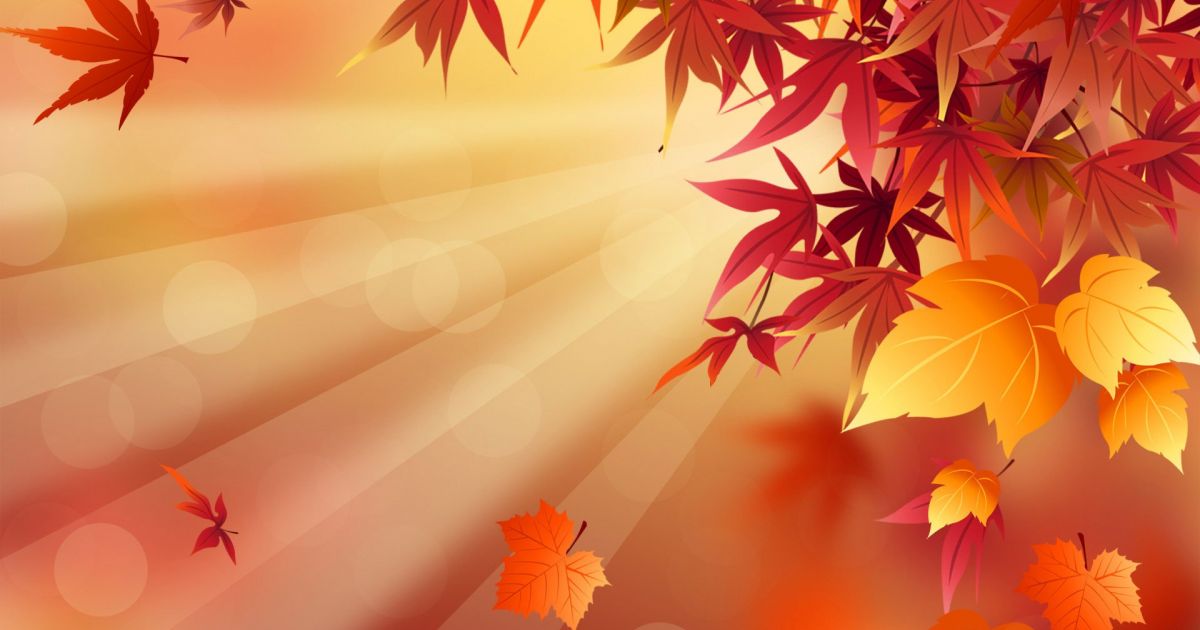 CBD oil is a great way to enjoy the summer months. With the sun shining and the temperature rising, there's no better way to put yourself in the summertime mood than with your favorite CBD oil tincture or a pack of delicious CBD gummies. CBD oil makes you feel free, and there's no better time to celebrate that feeling than when the sun is at its brightest in the summer.
But sadly, as it does every year, summer has to come to an end.
The weather becomes a bit chillier, and we trade-in our flip-flops for boots. Instead of lazy afternoons on the beach — or this year, due to stay at home orders, in our backyards — we're heading back to work and (online) school. And of course, when the fall season comes around, pumpkin spice is everywhere, from our coffee to our donuts to even our cookies and cakes.
Just because the fall season is upon us now doesn't mean we can't enjoy our favorite CBD oil brands. In fact, the cooler months of September and October are a great time to try something new. If your summertime go-to is watermelon infused CBD gummies, now is the ideal time to pick a new flavor, one that fits the season. Or, if you've always used a full-spectrum CBD oil, maybe now you can give that CBD cream a go, or even some CBD whole flower.
There's a myriad of CBD products available for the fall season, both new and old, that you can try, and we're here to help learn about them all. So close that computer, step away from that virtual meeting for just a moment, and check out Diamond CBD's CBD oil fall season spectacular.
In other words, see how you can celebrate fall with a new brand of CBD.
Start the Season Right with a Daily Boost of CBD
Nothing is worse than the early fall doldrums. You know what we're talking about. After a long summer of fun, laziness, and more fun, it's back to work. Now you're expected to be awake and prepared every day for meetings and lessons and playtime in the park. It can be a drag.
This fall, start off on the right foot with a daily boost of CBD. Daily Boost CBD oil syringes are high-quality, premium full-spectrum CBD oil made for those days when you need something more. It's a single dose of our best all-natural, hemp-derived CBD oil that will have you taking charge of your next Zoom meeting. With Daily Boost, technical difficulties and issues logging on will be a thing of the past.
Daily Boost CBD from Diamond CBD comes from hand-selected, organically-grown, non-GMO hemp plants. It's available in a variety of delicious flavors that are perfect for fall. Whether you prefer Sour Kush, Sour Diesel, Honey, Girl Scout, or something else, you're bound to find something new with which to fall in love.
So give Daily Boost a try this fall, and see how single-serve full-spectrum CBD oil can make this a season to remember.
Soft Gel CBD Capsules Are Perfect for Fall
Sure, you've tried our Meds Biotech brand before. You're a huge fan of the pharmacist-formulated CBD oils and CBD Gummies — who isn't, after all. But you're probably thinking to yourself that you tried everything that Meds Biotech has to offer. You're a CBD oil pro, which makes you very familiar with the entire Meds Biotech lineup.
Well, what if we told you that Meds Biotech CBD had something new to offer this fall. You'd probably be super excited. Be ready to jump out of your seat, because this fall season Meds Biotech pharmacist-formulated CBD has just the thing — brand new CBD soft gel capsules. They're a quick and convenient way to experience the benefits of all-natural hemp-derived CBD at home, at work, or on-the-go, even if on-the-go means going from the bedroom to the kitchen so you can head into work virtually.
These wonderful new soft gel CBD capsules are easy on your stomach and super simple to take. With a pre-measured dose of CBD oil in each one, you'll never have to fumble around with droppers ever again. Each bottle contains 50 capsules, with 25mg of CBD each, giving you the perfect amount for whatever you need.
Better still, they're available in a variety of different types, including full-spectrum, CBD isolate, CBD and melatonin, and CBD and turmeric. Now you can enhance your day the easy way, with Meds Biotech CBD Soft Gel Capsules.
Muscle Gels, Roll-Ons, and Magic Joint Relief Cream
Now, we know you know all about our lineup of CBD Oil Biotech CBD Creams. That's because we know you're the type of person who likes to go the extra mile, whether it's at work or on the weekend. But this fall, we have something brand new for you to try that goes way beyond your average CBD cream. As we like to say here at Diamond CBD, we've taken CBD cream to the next level.
Our CBD Oil Biotech products now include Muscle Gels, Roll-Ons, and Magic Joint Relief Cream. It's a slew of new CBD products that will help you take away that fall chill. CBD Oil Biotech Muscle Gel, with 500mg of CBD, is a soothing, relaxing gel infused with all-natural hemp-derived CBD. Our cool-relief roll-on uses the power of menthol combined with CBD to give you the extra relief you need. And CBD Oil Biotech Muscle Magic Joint Relief Cream, available in 500mg or 1000mg, will bring you renewal while invigorating any fall day.
So this fall, graduate past your regular old CBD cream and try something new. Whether it's a roll-on or a muscle gel, or something magic, CBD Oil Biotech has what you need.
Fall Is the Perfect Season for CBD
It's time to put away the summertime blues for good and embrace everything the fall season has to offer. As sad as it can be to put the cover on the barbecue and close up the pool for the season, some of the best things happen in the fall. It's a great time to learn new things, meet new people, and discover new CBD oil brands.
Whether you're looking for a Daily Boost, a Soft Gel, or some Muscle Magic, Diamond CBD has what you need to make this fall one to remember.