Jodi Gatica joined Colorado-based manufacturer Mile High Labs as vice president of quality. She formerly served as senior manager of quality at Charlotte's Web, consumer safety investigator for the United States Food and Drug Administration (FDA), and lead global quality auditor for Teva Pharmaceuticals.
"Our Quality team has set the standard for CBD labs around the country, winning five Emerald Badges for excellence, and establishing Mile High Labs as a leader with best-in-class quality systems," said Mile High Labs Chief Executive Officer Jon Hilley. "In Ms. Gatica, we found a domain expert with a deep understanding of the FDA, global pharma expertise, and a demonstrated ability to lead a team of Quality professionals at one of the highest-profile companies in the CBD industry. Our global Quality organization is in very capable hands."
Advertisement

---
Harry DeMott was named chief executive officer for Australis Capital. He currently serves as founder and managing partner for Hamerle Investments, executive chairman for data platform Proper, general partner at Raptor Ventures I LP, and on the advisory board at KinState. Current Australis CEO Cleve Tzung will transition to the role of chief operations officer.
"I am excited to take the reins at Australis during this unprecedented time of opportunity in the U.S. cannabis business," said DeMott. "Having witnessed the opportunities firsthand as an investor and operator in the space, I truly believe that the time to invest in and build branded cannabis assets is now. I am very much looking forward to strengthening my working relationship with Cleve, who I have had the pleasure of getting to know over the past few months. With the focus directly back on U.S. cannabis, Cleve's skills as an operator should come to the fore in a way that we have not been able to see heretofore at Australis. I look forward to partnering with him to build the company."
---
Industrial hemp cultivator and producer Green Hygienic Holdings appointed Dr. Levan Darjania, PhD to the role of chief science officer. Darjania brings to the company more than 26 years of experience in biotechnology and pharmaceutical drug development. He previously served as CSO at Vertical Biosciences and as vice president of project analysis, research and development at MJNA Group.
"Science and R&D are critical to global competitiveness and Green Hygienics is focused to become the leader in the hemp industry on this front, differentiated from its peers, in order to take the development of the hemp plant and its applications to the next level," said Green Hygienics Chief Executive Officer Ron Loudoun. "With Dr. Darjania's rich R&D experience combined with his passion for hemp derived bioactive substances, there was no better choice when it came time to name a chief scientific officer."
---
Chief Executive Officer Douglas Cortina stepped down from his position at NorCal Cannabis. Co-founder and President Jigar Patel and Chief Financial Officer David Hofflich will take over as co-CEOs.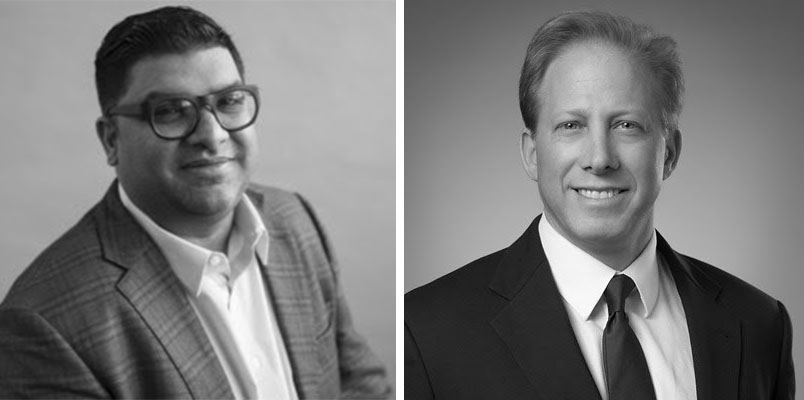 "The strategic direction of the company has transitioned from one focused on hyper growth to the prioritization of efficient operations centered around our world class cultivation and production assets," said Cortina. "Given this strategic pivot we believe it is the optimal time to transition leadership. There's no one in the business more passionate and knowledgeable about world class indoor cultivation than Jigar Patel. Our brands and products speak to the highest quality standards that Jigar strives for everyday and I believe the company will thrive under his enhanced leadership."
---
Cultivation product developer Agrify Corporation appointed Richard Stamm to the dual roles of general counsel and corporate secretary. Stamm joins the company with more than 25 years of legal experience. His previous appointments include vice president co-op development, general counsel, and secretary at Ocean Spray Cranberries; and associate at Dechert LLP.
"Richard brings tremendous experience and Ag industry insights to our growing team," said Agrify Chief Executive Officer Raymond Chang. "We're thrilled to officially welcome Richard onboard and look forward to leveraging his decades of legal experience in the highly regulated agricultural industry and deep understanding of corporate governance as we continue to scale our operations."
---
HEXO Corp. appointed Trent MacDonald to the role of acting chief financial officer. The role will become permanent upon his successful completion of Health Canada's security clearance process for key personnel. MacDonald brings to the company more than 15 years of financial executive experience, having previously served as CFO at Rx Drug Mart, vice president of finance at Indigo, and VP finance at Sobeys.
---
Directorial and advisory board changes and additions:
The Alkaline Water Company appointed Frank Lazaran to its board of directors. He replaces departing board member Bruce Leitch. Lazaran will serve on the company's audit and compensation committees.
Independent Director Genevieve Young replaced Auxly Founder Chuck Rifici as chair on the company's board of directors. Young's vacancy will be filled by newly appointed Independent Director Vikram Bawa.
Australis Capital welcomed two new independent members to its board of directors: Sameer Kumar and Rick Cutler.
As part of a planned downsizing, Brian Lofquist and M. Carroll Benton have relinquished their positions on the board of directors at Ionic Brands.
Veritas Farms appointed Stack Financial founder and President Thomas E. Vickers to its board of directors. Vickers has served as vice president of finance of OmniComm Systems, VP of operations at S & J, VP of financial operations at Precision Response Corporation, and director of servicing operations and controller at Ocwen Financial Corporation.
---
Have new hire or promotion news to share on Cannabis Career Watch? Send your press release to [email protected].