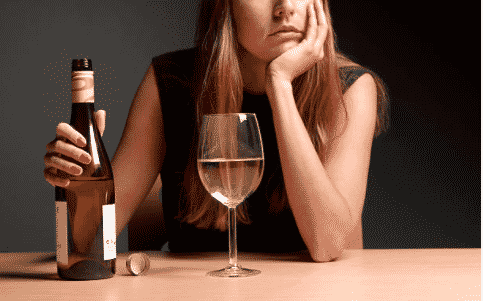 How CBD Helps With Alcoholism
The 2019 National Survey on Drug Use and Health (NSDUH) showed that 14.1 million adults had alcohol use disorder (AUD)(1).
Moreover, the data stated that around 95,000 people die from alcohol-related causes every year, making alcohol the third leading preventable cause of death in the United States.
Cannabidiol (CBD), a non-psychoactive cannabinoid or compound found in Cannabis sativa plants, is known for its potential health benefits in various medical conditions, like pain, anxiety, depression, and sleep disorders(2).
A 2018 study showed that CBD may also help treat alcohol use disorders(3).
To assess CBD's effects on mice's motivation to drink alcohol, the researchers gave the animals increasing doses of 30, 60, and 120mg of CBD per kilogram of the mice's body weight. To get access to 36ml of ethanol, the mice had to press a lever.
The researchers noted that this method effectively evaluated the mice's motivation to drink alcohol as they needed to exert effort (press the lever) to consume alcohol.
Results showed that CBD administration reduced alcohol preference from 75% to 55%. Intake also decreased from 6g pure ethanol per kilogram of the mice's body weight to 3.5g ethanol per kilogram of the mice's body weight daily.
When the researchers raised the requirement to get alcohol to three lever presses, they still observed that CBD administration reduced the active lever presses.
According to the researchers, these CBD-induced effects relate to changes in the gene expression of critical targets closely related to alcohol use disorder(4).
These key targets include the cannabinoid receptors, CB1 and CB2 receptors specifically, in the endocannabinoid system (ECS).
The researchers also noted that a single CBD administration when the mice were taking alcohol decreased CB1 receptor's expression in the brain and increased CB2 receptor expression.
The ECS helps maintain homeostasis or balance in different body functions, including pain perception, appetite, mood, and immune response(5).
Cannabinoids, or naturally occurring compounds that help the ECS perform these vital functions, interact with CB1 and CB2 receptors.
Moreover, CBD may help with some alcohol withdrawal symptoms. These manifestations include anxiety, nausea and vomiting, and insomnia(6).
Recent studies reported CBD's potential anxiolytic (anxiety-reducing) effects. An animal study showed CBD's potential anxiolytic and antidepressant properties(7).
A human study published in The Permanente Journal showed that CBD reduced anxiety disorder and improved sleep in the participants(8).
Another study showed that CBD reduced experimental anxiety and prevented high impulsivity in rats with an alcohol dependence history(9).
Although most studies are conducted on animals, future research may find similar benefits of CBD for alcoholism in human models.
Benefits of Using CBD for Alcoholism
Current studies suggested that the use of CBD may help treat alcohol addiction.
A review of preclinical and human studies assessed CBD's potential benefits for alcohol use disorder(10). The researchers noted that CBD may reduce alcohol consumption and protect against alcohol's harmful effects, such as liver disease and brain damage.
The researchers also stated that CBD may possess neuroprotective properties against alcohol damage in mice models' hippocampus. They highlighted that CBD may reduce alcohol-induced liver damage and steatosis.
Steatosis refers to the retention of lipids (fats) in the liver, which may harm one's health.
Another study conducted on animals showed that CBD may help fight alcohol-related liver and brain damage(11).
According to the researchers, CBD provides potential health benefits to the liver by reducing lipid accumulation, modulating inflammation, and decreasing oxidative stress. Oxidative stress refers to the imbalance between reactive oxygen species (free radicals) and antioxidants(12).
The study also reported that CBD's potential antioxidant and immunomodulatory effects may prevent the loss of neurons (brain cells)(13).
Moreover, a 2015 review published in Substance Abuse summarized CBD's positive effects on drug addiction and related behaviors(14). A few preclinical studies suggested that CBD may have therapeutic properties on opioid, cocaine, and psychostimulant addiction. Some preliminary data indicated CBD's potential benefits for cannabis and tobacco addiction in humans.
While the review is not specific to CBD's positive effects on alcohol dependence, findings are useful for future studies on CBD use for alcoholism.
A 2018 study in rats also revealed that CBD may reduce drug-seeking, anxiety, and impulsivity(15).
Moreover, a systematic review of human and animal studies assessed CBD's potential benefits for alcohol use disorder(16). The researchers noted that CBD reduced alcohol self-administration, alcohol-seeking, withdrawal-induced convulsions, and impulsive discounting of delayed rewards in mice models.
A review of human studies indicated that CBD is well tolerated in humans(17). Moreover, according to the World Health Organization, there is no record of drug addiction to CBD(18). Thus, substance abuse of cannabidiol is unlikely.
Furthermore, CBD may reduce nausea and vomiting(19). These are common hangover symptoms. Hence, CBD may be beneficial to individuals who want to stop drinking alcohol.
Individuals with alcohol use disorder may also have comorbidities, such as mental health disorders, like anxiety and depression(20). A cross-sectional study of cannabidiol users noted CBD's potential therapeutic benefits in various health issues, including anxiety and depression(21).
Thus, CBD may help improve the well-being of people suffering from alcohol use disorder.
How Soon Can CBD's Effects Be Felt?
CBD's potential benefits for alcoholism may take effect faster or last longer based on several factors, including the CBD administration method, your body weight, metabolism, and the CBD potency.
CBD oil tinctures allow direct absorption of CBD into the bloodstream(22). You may feel the effects within 15 to 45 minutes.
Moreover, CBD oil vapes allow CBD to enter the bloodstream through the lungs. Effects may be evident within 20 minutes.
Meanwhile, CBD edibles may take longer to work as CBD needs to pass through the digestive system. The effects of CBD edibles, like chocolate bars and gummies, may kick in within 30 to 60 minutes(23).
How long CBD's potential therapeutic benefits for alcohol abuse will remain or continue depend on the form of CBD used.
While CBD tinctures may provide immediate relief, effects may last for two to four hours only(24).
CBD edibles' effects may last for over six hours(25). Meanwhile, CBD vapes' effects may last for 30 minutes to 2 hours.
Metabolism, frequency of use, dosage, and product quality also affect how long CBD may help with alcoholism.
Possible
Side effects
of Using CBD for Alcoholism
While cannabidiol may help treat alcoholism, the compound may also induce some side effects. According to Mayo Clinic, these include(26):
Tiredness

Fatigue

Dry mouth

Drowsiness

Diarrhea

Changes in weight

Reduced appetite
Additionally, CBD may interact with other medications, like blood thinners.
According to a 2011 review, other side effects of CBD include the inhibition of hepatic drug metabolism, decreased fertilization capacity, and decreased activities of p-glycoprotein and other drug transporters(27).
Consult a healthcare provider knowledgeable on CBD use to avoid possible adverse effects.
How to Choose the Best CBD for Alcoholism
CBD for alcohol is available in various types, including CBD tinctures, CBD capsules, CBD topicals, CBD edibles, and CBD vapes. However, to pick the best CBD oil products for alcoholism, consider the following:
Full-spectrum CBD products have a complete range of phytocannabinoids or naturally occurring compounds in cannabis plants. These include CBD, tetrahydrocannabinol (THC), terpenes, flavonoids, fatty acids, essential oils, and other minerals.
Terpenes are responsible for cannabis plants' unique aroma, while flavonoids cause their vivid colors.
These compounds produce the entourage effect, implying that they have more benefits when combined than when used as isolated elements(28). However, as full-spectrum CBD products contain the psychoactive compound THC, frequent usage may result in a false-positive drug test.
The National Institute on Drug Abuse (NIDA) also stated that using marijuana (THC) may precede abuse of other illicit substances, like alcohol(29). Thus, you may want to avoid CBD products with THC.
Broad-spectrum CBD is like full-spectrum CBD without the presence of THC. You can use these products to avoid THC's euphoric effects while maximizing other cannabis compounds' benefits.
You can also choose CBD isolates, which are pure CBD extracted separately from all other compounds. These CBD products allow you to maximize the benefits of CBD.
How to Take
CBD Oil
for Alcoholism
CBD companies produce different forms of CBD oil products for alcoholism. These include CBD tinctures, CBD topicals, CBD capsules, CBD edibles, and CBD vapes.
CBD Tinctures
You can apply CBD tinctures sublingually or directly under the tongue to allow faster absorption of CBD directly into the bloodstream(30).
You can also let your desired CBD drops stay under your tongue for 60 to 120 seconds before swallowing(31). Effects may be evident within 15 to 45 minutes.
However, results may vary based on the CBD administration method, your body weight, metabolism, the CBD potency, and product quality.
CBD tinctures also have an unpleasant, earthy taste. Fortunately, many CBD brands offer CBD tinctures in different flavors.
You can add CBD tinctures to your coffee, smoothie, or food.
CBD Topicals
CBD topicals for alcoholism include CBD creams, CBD lotions, CBD balms, and CBD salves.
As CBD topicals are absorbed into the skin's surface, you may apply a more significant amount of CBD to your skin. However, you should start with small doses to see how your skin reacts to CBD.
Once you see positive changes after several days of use, you can gradually increase the dosage.
The onset of topical CBD products may be within 15 to 30 minutes(32). Duration of effects is two to four hours.
However, results depend on the CBD administration method, your body weight, metabolism, CBD potency, and product quality.
CBD Capsules
You can also easily take CBD oil for alcoholism through CBD capsules. However, compared to oral CBD drops, CBD capsules may take longer to work as CBD capsules have to pass through the digestive tract(33).
Dosing is also tricky because of the delayed onset of effect (around one to two hours), unknown effects of stomach acids, and recent meals(34).
Thus, CBD capsules may not suit those seeking immediate results in combating alcohol dependence.
CBD Edibles
If you want to avoid the earthy, grassy taste of pure CBD hemp extract, you can take CBD edibles for alcoholism, like CBD gummies and CBD chocolate bars.
However, unlike CBD oral products, CBD edibles can take a while to kick in as they need to pass through the digestive system.
CBD edibles' effects may be evident within 30 to 60 minutes(35). For CBD edibles that contain THC, peak blood levels occur approximately three hours later, and the effects can last over six hours.
CBD Vapes
CBD is also available in a vape pen format. CBD vapes may provide immediate effects as the vapors enter the bloodstream through the lungs without passing through the digestive system.
However, recovering alcoholics should avoid things that may trigger a relapse, including smoking or vaping.
Moreover, the FDA, Centers for Disease Control and Prevention, and other state and local health departments have conducted investigations regarding a national outbreak of e-cigarette or vaping product use-associated lung injury (EVALI)(36).
As of February 2020, more than 2,000 hospitalized EVALI cases or deaths were reported to the CDC. Thus, the FDA and CDC do not recommend using vapes.
Legality of CBD
Following the 2018 Farm Bill, industrial hemp became legal, which means that hemp-derived CBD products containing no more than 0.3% THC are no longer considered controlled substances at the federal level(37).
Tetrahydrocannabinol is a psychoactive compound that causes a euphoric high among users. Marijuana remains a Schedule 1 controlled drug because of its high potential for abuse that may be attributed to THC's psychoactive effects(38).
However, the 2018 Farm Bill preserved the authority of the Food and Drug Administration (FDA) to regulate products containing cannabis or cannabis-derived compounds(39).
The agency does not allow products with THC or CBD to be sold legally as dietary supplements. Currently, the FDA approves one cannabis-derived drug product only, Epidiolex (cannabidiol), and three synthetic cannabis-related drug products, Marinol (dronabinol), Syndros (dronabinol), and Cesamet (nabilone)(40).
A purified form of CBD derived from cannabis, Epidiolex is used to treat seizures associated with Lennox-Gastaut syndrome and Dravet syndrome, two rare cases of epilepsy in children.
Marinol and Syndros are used to treat anorexia associated with weight loss in patients with acquired immunodeficiency syndrome (AIDS).
Meanwhile, Cesamet is used to alleviate nausea associated with cancer chemotherapy.
Given that there is no other FDA-approved CBD product, you should research state laws and buy CBD in areas that offer recreational or medical marijuana legally.